Colorfield Farms
Nursery, Garden Center, Landscaping and Gifts
8221 Hwy. 674 Wimauma, Florida 33598
Exactly Five Miles East of Hwy. 301

Open 7 Days: 9-5
"Add Some Color To Your Life!"
Big Pots of Mixed Veggie Plants, Herbs & Annuals Ready to Grow, Show and Harvest at Home.
Just Add Sunlight, Water and TLC.
"America's Number One Hobby Is
Landscape-Gardening!"
Our Own Fresh Picked Tree-Ripened Citrus Fruit and Mangos. In season.
Top Notch Culinary Herbs Plants. Make Your Own Dried Herbs.
"Gardening Shows You Believe in Tomorrow!"
Huge Selection of Annuals, Perennials and Bedding Plants!
Color Therapy, Anyone?
Native Wildflowers and Vines. Shrubs. Go Native!
Cascading Hanging Baskets. As Tall As You are. Walls Of Orchids.
"Practice the Yoga Of Gardening!"
Butterfly Plants, Complete Gardens, Supplies and Information.
First Class Orchids, Bromeliads, Ferns, Ground Covers.

New State Law Gives Ok for Mower-Free Yards.
"Add Resale Value to Your Property
and Healthy Activity to Your Life!"
Decorative Growing Containers and Large Planters!

Container Gardening and Low Volume Irrigation Has Changed The World Forever!
Drip Systems Not Only Save Water But Grow Better Plants. We Install.
"Landscape Your Self a Personal Space!"
Many Sizes of Containerized, Grafted Citrus and Mango Trees.




Potting Mixes. Special Fertilizers and Sprays.
We Deliver. We Also Install. We Also Help You Plan Out Your Landscaping.
Phone Us with Your Questions: Several Graduate Horticulturists on Staff.
813-672-4121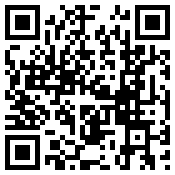 Florida Department of Agriculture Registration Number 47229964